FAQ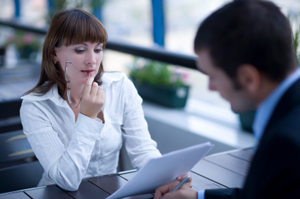 Here you'll find answers to common questions our clients ask. Start by selecting one of the links below. If you don't see what you need – call or contact us online.
How do I place an order online?

Placing an order on our website is quite simple. If you have log-in credentials, please click the green "Customer Login" tab on our homepage. After you log in, you will see an option on your right, "Place a New Order". Click on that option, complete the form, and then submit. There will also be an option on the bottom of the form to upload your print-ready files (PDF format is preferred!). If you would like to place a business card order, click in the Document Library, select the appropripate template, fill out the form, and then submit. If you do not have log-in credentials for our website, please call our customer service at 415-554-6436 and we would be happy to assist you.

What is the difference between an account number and an index code?

Your account number refers to the Repro account that your department has with our department. Typically when Repro receives a printing or mailing order, we charge the costs back to whichever department you designate. The index code, however, is for your own department's internal usage so your accounting department knows which sub-department to charge. For example, SF General Hospital may have an account number with us, say 860000. However they may also have an index code for a sub-department say for example, 3409HKJC, for Pediatrics. In order to place an order with us, you need to know your department's Repro account number. The index code, however, is up to you whether you want to include it in your order.

What is the turnaround time for my job?

Standard turnaround time for jobs is 5 business days. Simple jobs can be completed in as little as one day or even a couple hours. Some jobs, however, may take several days to complete depending on their complexity and size. If you have a rush job, please give us a call at 415-554-6436 and we will let you know if we will be able to accommodate. Please note that if you request a proof for your printing order, time awaiting approval of the proof is not included in the standard turnaround time of 5 business days.

What is a proof?

In printing terms, a proof is a one-off copy of your document after all modifications and printing setup processes have been completed. It is your last and best opportunity to make sure that the print job comes out the way you want. By carefully inspecting the proof, you can help us assure an accurate, flawless delivery of your print job on the first run.

Where are you located and what are your hours of operation?

We are located at 101 South Van Ness Ave. Our building is at the corner of South Van Ness Ave and 12th Street and we form a triangle with the Chevron gas station and Public Storage building. Our hours of operation are Monday-Friday, 8:00am-5:00pm, but our online order center is open 24/7.

How do I obtain an estimate?

An estimate can be obtained by logging into our website and clicking on "Request an Estimate" on the right side. Please fill out the form as you see fit and be as detailed as possible. If you do not have log-in credentials, you can e-mail our customer service representative directly at julie.creer@sfgov.org for an estimate. Please allow 1-2 days for an estimate response.

I would like to make an edit to a business card. What do I do?

The business card templates in our document library are the agreed upon templates by your department heads. If you would like a special one-off card made, it would have to go our graphic designer. Graphic design services are $85/hr. If you would like the existing business card template to be permamently changed, the edit would be $25.00 and it would have to done by our website host. If you like a new template created entirely, it would be subject to our graphic design charge to design the card and then $110.00 to have the new template uploaded to our website. All three options can be started by placing an order on our website and specifying your needs in the additional comments/instructions section of your job ticket.

What file format should I use when submitting my electronic document for printing?

PDF (Portable Document Format) is the most common and preferred file format for submitting digital documents. Any other file formats like Word will be returned to you for a PDF version and can siginficantly delay your order. Mailing lists can be in Excel/CSV format.

What kind of services do you offer?

ReproMail aims to be your one-stop service center for design, printing, copying, and mailing. Please click here for a list of our products and services. If you don't find what you are looking for there, please give us a call or shoot us an e-mail and we will see if we can accommodate your needs.